Ossining High School's Fall Production and Upcoming Spring Musical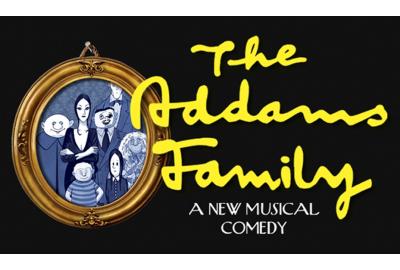 Every year, Ossining High School's Drama Club spends a tremendous number of hours and is extremely dedicated toward putting on a unique and entertaining production. The Drama Club allows for many students to have fun while pursuing their passions for singing, dancing, and acting. Everyone, whether it is the director, actors, or crew, plays a significant role and is able to contribute in some way to the well-polished end product that the whole club takes pride in. A very special aspect of this hard-working club is the sense of community and relationships that are developed. Junior Lizzy Carpenter said, "The Drama Club really brings a sense of community. It's really like a family as we bond and spend so much time together".
In November, the drama club was successful in its fall production, She Kills Monsters. This play revolved around a teenage girl, Agnes, who tragically lost her family in a car accident, and was then forced to confront the truth that she did not fully know her younger sister Tilly. Agnes became determined to learn more about her sister, so she began to play the Dungeons and Dragons campaign that her sister had written. The plot was remarkable in that it was staged in both reality and the imaginary game world. Through the action of Dungeons and Dragons, Agnes discovered that her sister had explored and struggled with her sexuality. This modern LGBTQ aspect of the play especially appealed to a younger audience. Along with great performances by the actors, the crew played a large role in this play's success. During the ending scene of the play, dragon head costumes handmade out of paper mache were used to create a magical effect.
Currently, the Drama Club is preparing for their spring musical, The Addams Family, which is based on an older television show, but takes a more modern spin. It revolves around an 18-year-old girl Wednesday Addam, who falls in love with Lucas Beineke. However, the only issue between these two love birds is that their families are polar opposites, one being somewhat normal and the other being crazy. When Wednesday invites her love interest, Lucas, and his normal family to her mansion with her crazy family, chaos ensues. This comedic play highlights the struggles of growing up, having dysfunctional families, and falling in love. Something unique to look out for during this play is crazy costumes and makeup effects.
If you want to find out what happens to these lovers and their families while also getting a good laugh, come to the Ossining High School auditorium and see The Addams Family on March 26-28 at 7 pm!!