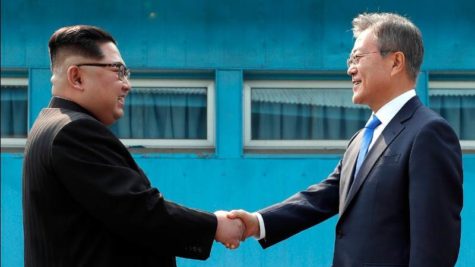 Sally Mestrich, Staff Writer

May 29, 2018

Filed under Archive, News, News Archive, Showcase
Korea has been in war since 1950. Russia's Soviet Union and the United States were head to head in search for nations to join their political and economic standpoint during the Cold War. This led to North Korea turning into a communist nation under the rule of Kim Il-sung and South Korea turning into ca...

Diana Kennedy, Managing Editor

March 1, 2018

Filed under News, News Archive
Besides being a wonderful film, Black Panther has become symbolic of black excellence. The movie takes place in the fictional African country of Wakanda, which is technologically far more advanced than any developed country within the Marvel universe. This display of a powerful African people breaks ...