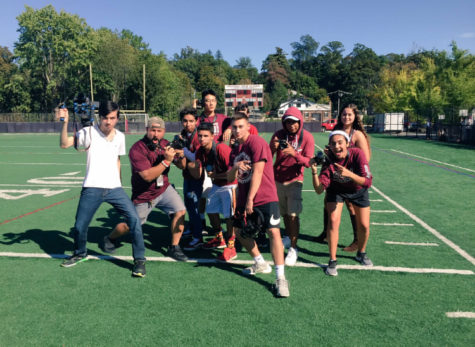 Angela Torricella, Editor-in-Chief

August 17, 2018

Filed under Archive, Showcase, Student Life, Student Life Archive
The Ossining school district is one that is heavily invested in the arts. From visuals to theater, students throughout the district participate in some form of art. At the high school, drama club productions reel in bigger casts every year. The latest production, a musical about the journey of a not-so-average...
Dylan Spedaliere, Student Life editor

June 5, 2018

Filed under Archive, Showcase, Student Life, Student Life Archive
This past year, Ossining High School's very own Junior State of America (JSA) chapter has taken the northeast states by storm. This powerhouse of a chapter has accumulated numerous accolades over the course of the 2017-2018 school year such as the multiple individual best speaker awards. Also upon ...