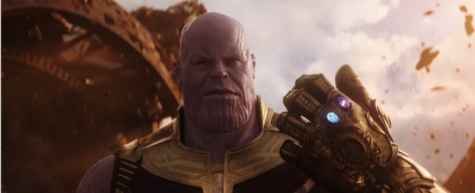 Patrick Saint Ange, Staff Writer

May 29, 2018

Filed under Archive, Features, Features Archive, Showcase
Avengers Infinity War is not a movie in a traditional sense. After ten years and 18 films, the creative minds behind the Marvel Cinematic Universe (MCU) have delivered on their promise of a truly momentous spectacle, but it isn't without fault. Despite its faults, however, it is truly remarkable and inco...

Vishnu Polkampally, Features Editor

April 12, 2018

Filed under Archive, Features, Features Archive
The Falcon Heavy, the world's most powerful rocket, was launched from Florida on Tuesday sending Elon Musk's Tesla roadster in the asteroid belt well beyond mars. The launch required twenty seven engines and nearly five million pounds of thrust to lift rocket from earth. As spectacular as the launch...