Vishnu Polkampally, Features Editor

April 12, 2018

Filed under Archive, Features, Features Archive, Showcase
The Falcon Heavy, the world's most powerful rocket, was launched from Florida on Tuesday sending Elon Musk's Tesla roadster in the asteroid belt well beyond mars. The launch required twenty seven engines and nearly five million pounds of thrust to lift rocket from earth. As spectacular as the launch...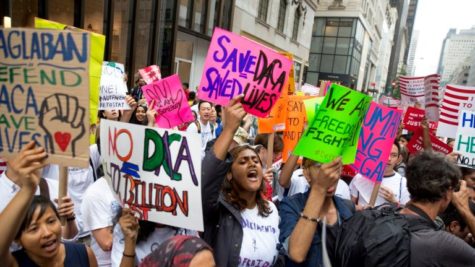 Darwin Arias, Features Editor

February 28, 2018

Filed under Archive, Features, Features Archive
As many have heard, the DACA, Deferred Action for Childhood Arrivals, program, was ended by the Trump administration in September of 2017. The Obama-era program shielded 800,000 young undocumented immigrants, that were brought here as children, from deportation in the United States. The Trump administ...