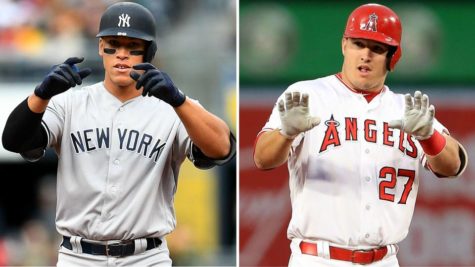 Maggie Ford, Sports Editor
June 7, 2017
Filed under Showcase, Sports, Sports Archive
This outfielder is the pride of his franchise's farm system. He can cover ground in the blink of an eye to snag a fly ball that seemed impossible to catch. He can use his cannon of an arm to throw out an unwary base runner. An equal menace at the plate, he drives home runs the way some drink coffee ...