Tracked: Taylor Swift's album folklore; Storytelling, Myths, and Fables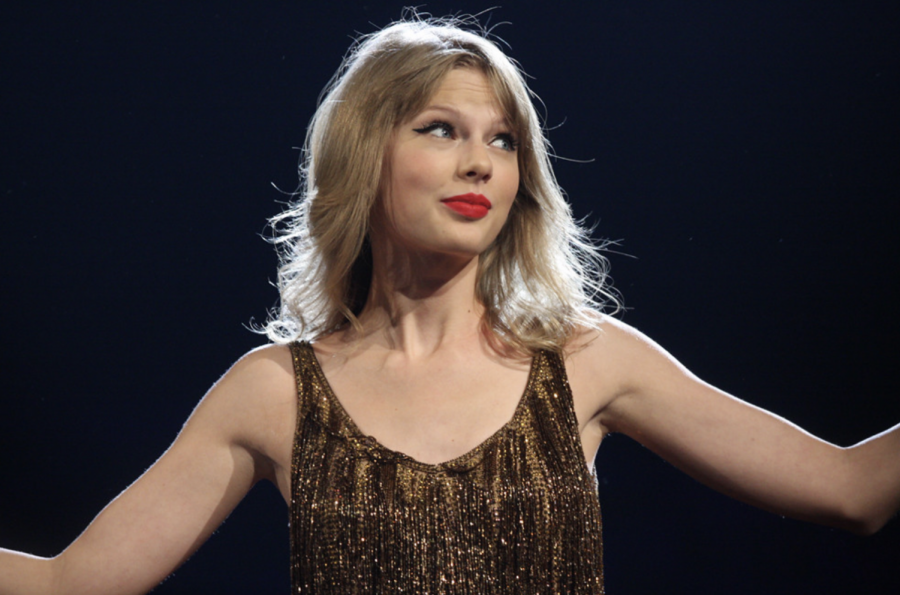 Taylor Swift started out as a simple country singer, but when the opportunity arose, she shed her country roots faster than one could say "22." Red, which was released in 2012, was technically categorized as a country
album with pop hits like "I Knew You Were Trouble," "22," and "We Are Never Getting Back Together." In fact, Swift says her first real pop album was 1989, released in 2014. Since then, she has become a pop superstar. 
Now, Swift has done it again. After the mainstream pop album, 1989, the fiery and self-conscious album, reputation, and the dreamy album, Lover, she has switched lanes again with her first Indie album, folklore. A product of quarantine, and Swift's stream of thought, folklore presents various characters and stories, told from various points of view. Her lyricism and imagination shine in this album and each song reveals a layer of Swift's thoughts and gives insight into previously hidden aspects of Swift's life, both past and present. 
Swift isn't known for her power-house vocals. She is known for the lyricism and earnestness she presents in almost every song. The songs "betty," "august," and "cardigan" symbolize a love triangle created in Swift's imagination and each is sung from the perspective of a different person. "betty" is a yearning song about teen romance told from the perspective of James, complete with cheating, pride, and a touch of regret. "august" is soft and upbeat, with lyrics revealing the character Inez's frustration with herself for thinking that James would be hers. "cardigan" looks back from the perspective of Betty herself, with glimmering vocals and lyrics such as  "And when I felt like I was an old cardigan under someone's bed/You put me on and said I was your favorite" and "Tried to change the ending/Peter losing Wendy, I". Swift included these lyrics to show that Betty grew and matured like Wendy, who left Peter behind like Betty left James. 
"the 1" is backed by a steady piano, creating both sweetness and sadness. "the last great american dynasty" focuses on the story behind Swift's Rhode Island home and its former owner, Rebekah Harkness, who married the Standard Oil heir, Bill Harkness. When Bill Harkness died of a heart attack, she was blamed by society and vilified in a way that allowed Swift to draw comparisons between their experiences. The song shines a light on the responsibility of women in society, how one wrong move could ruin everything. "mad woman," which could very well be the sequel, further explores this notion, and the patriarchal belief that anger in a woman is unwarranted and excessive. 
"exile" is the only duet in the album, featuring Bon Iver. The song is filled with pain, regret, and misunderstanding. "seven" is the story of childhood trauma and memories of a friend that aren't complete. "illicit affairs" is whispered and secretive, showing the gravity of the situation the characters find themselves in. "mirrorball" exudes hopefulness, and is more dream-pop, but still has the folk touches that hallmark the album. "epiphany" is a hymnal ode to heroes in the pandemic and reveals the desire for escapism that so many have felt. "invisible string" reflects Swift's happiness and hints at aspects of her current love life. 
Swift clearly allowed her creativity to flow during the creation of  folklore. These songs are not meant to be radio hits. These songs are for Taylor herself and for her fans who don't plan on going away. She may be at her "Beyoncé" point, where her music is unequivocally hers. She is indeed not 22 anymore and she doesn't dream of it. She's happy where she is and her music shows it.
Image Credit: "Taylor Swift" by Eva Rinaldi Celebrity Photographer is licensed under CC BY-SA 2.0