Spotlight: Looking Back at France's Response to Extremist Attacks
The beheading of a school teacher in October of 2020 in Conflans-Sainte-Honorine, France marked yet another terrorist attack in the country. This attack not only revealed that France is at a crossroads but also brought into question the country's attitude toward Islam and response to attacks by Islamist extremists. Here's a look back at what happened in October through late December in France.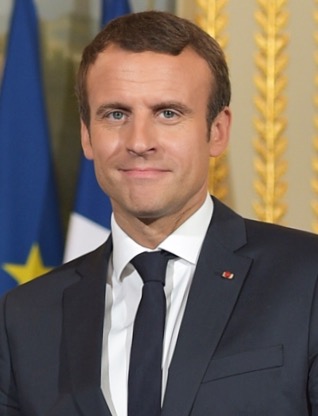 On October 16th, a French school teacher was beheaded outside his school by an 18-year-old Muslim refugee for presenting the 2015 cartoons of the Prophet Muhammad from the satirical newspaper Charlie Hebdo to his class. Since his murder, there have been three additional terrorist attacks on French citizens by Islamist extremists. These attacks come on the heels of 36 Islamic State inspired terrorist attacks in the past eight years in France, two of which killed over two hundred civilians combined. In response to this campaign of targeted violence, France's anti-terrorism prosecutor has subsequently opened investigations into each of these more recent attacks and the nation is now at its highest level of alert. Additionally, France has conducted several dozen raids against suspected Islamist extremists, closed a prominent French mosque, and shut down multiple high-profile Muslim aid groups. 
French President Emmanuel Macron, known for being a fierce defender of free speech and French secularism, has commented that, "Islam is a religion that is in crisis all over the world today," during his announcement of an anti-radicalism plan aimed at "liberating" foreign influences of Islam in France through refinances of French mosques. His interior minister referred to the current situation as a "civil war" within France. The international Muslim community has strongly criticised Macron and France for its actions and tone regarding these incidents, and its strained and complicated relationship with its nearly six million Muslim citizens.
President Macron is expecting to face an electoral challenge from the far right in 2022, and his push towards increasingly repressive policy is alarming civil liberties advocates. Two proposed laws in particular have sparked widespread anxiety among critics as infringements on civil liberties. The first is a bill which recently passed an initial barrier in the lower house of Parliament designed to restrict any public filming of the police. This was seen as protecting police from scrutiny of wrongdoing. The other bill has been yet to be reviewed by Parliament, and proposes additional restrictions on Islamic life, with measures such as banning home-schooling, and flagging citizens who are deemed to "excuse" terrorist attacks on a database. The leader of the left-wing French Unbowed party, Jean-Luc Mélenchon, commented on the new French legislation saying, "An authoritarian regime is installing itself, the first liberty the citizen should benefit from is the control of those who exercise authority."
President Macron's legislative actions and rhetoric in response to the terrorist attacks have come under fire, with civil rights activists putting forth comments such as those by Ayyam Sureau, who is the head of a refugee aid association in Paris, "I feel this is wounding for the Muslim community as a whole," said Ms. Sureau. "This consecrates the separation. I don't see what's new apart from stigmatizing the entire community."
Disclaimer: This article drew information from ABC, The New York Times, The Washington Post, Foreign Policy, and Aljazeera