Ossining Cross Country Dominates at White Plains Invitational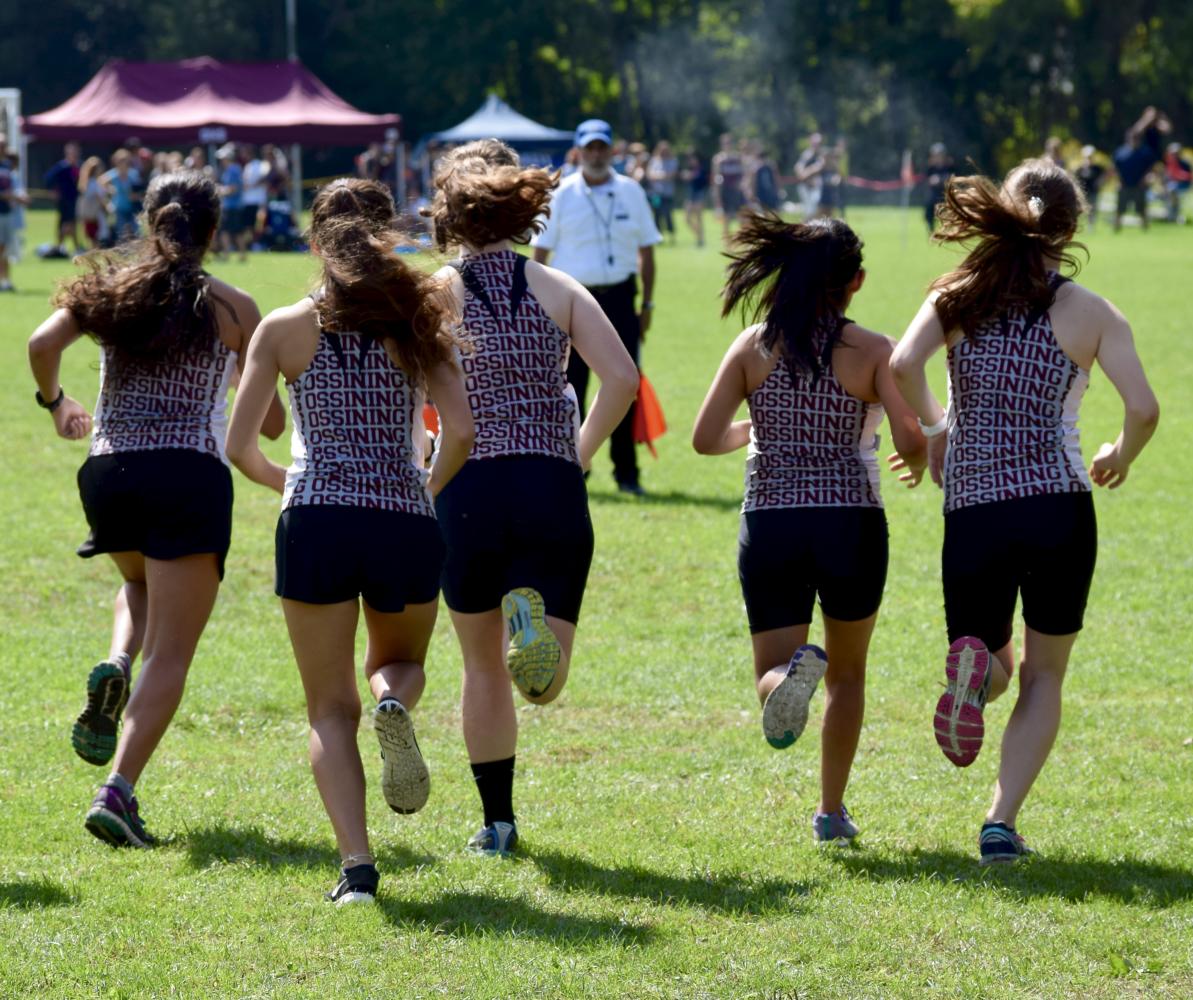 The Ossining Cross Country team has seen an interesting past few years, and has gone from being an extremely young and eager team, to the strong squad of upperclassmen it was predicted to be ( with the addition of the strong underclassmen who bring another bright future to the program). The girls team has seen a particularly dramatic improvement over the recent seasons, going from a just a few runners to a powerhouse, which was demonstrated at a meet this Saturday.  Held at White Plains High School, home to a hill so steep it has been deemed "The Wall", the meet hosted several schools, including Irvington, Scarsdale, Clarkstown North, Valhalla, Pelham, Edgemont, Nyack, and others. The course is one of the more difficult of the Westchester area, yet this did not stop the girls from dominating. They all placed within the top 25, with three out of the five coming in the top four.  
The girls team has endured a rough past few seasons, constantly plagued with not having enough girls to compete.  A minimum of five runners is needed in order for a team's score to be counted, and this year the Ossining girls have just enough runners.  Aside from their growth in numbers, the girls have greatly improved their times.  Stephanie Nivicela, a senior, has shaved ten minutes off of her time since her first race last fall.  An extremely hard worker, Stephanie has brought an energy to the team that has pushed not only the girls, but the boys as well.  Assistant Coach Ken Torricella says, "Stephanie is one of the hardest workers I've ever seen, and she deserves the results she's getting.  She never gives up, and comes to every practice ready to work."  Senior Melanie Lema has also seen big improvement over the past year, and both soon-to-be graduates will be greatly missed next season.  Yet next year should be a good one for juniors Maggie Ford, Anne Stein, and Angela Torricella.  The three have run on the team since they were freshmen, and have all grown immensely as runners as well as teammates.  Maggie set a season personal best at White Plains, placing sixth overall.  Angela and Anne placed first and second, with Anne sprinting past Scarsdale's top runner at the finish to clinch the second place spot.  Overall, the girls had a spectacular performance, and look forward to many more as the season progresses.