Is Disney Running Out of Ideas?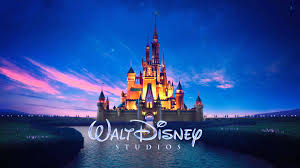 In recent years it has become evident that Disney has been developing a trend when it comes to their chart topping films. While being able to recapture and retain their place at the top of the children's entertainment hierarchy, live-action films have been a common sighting of Disney. This only provokes the idea to the casual movie-goer and the occasional adult looking for a nostalgic feeling: Is Disney running out of ideas or are they simply genius?
According to Seventeen magazine, Disney has been releasing live-action versions of their chart topping films almost every year since 2010. The first to hit the big screen was the book to screen version of Lewis Carroll's Alice in Wonderland (2010) starring notorious Johnny Depp, Anne Hathaway, Helena Bonham-Carter, and newcomer at the time Mia Wasikowska. Since then Disney has released Maleficent (2014), Cinderella (2015), the Jungle Book (2016), Beauty & the Beast (2017) with Mary Poppins and Mulan (2018) (a non-musical) rumored to be in the works. Yet this only makes us wonder, what has Disney been investing in besides these remakes? It seems Disney has only been able to hop onto the book to film train and take off (the BFG) (2016), as well as having bought the Star Wars franchise the company has been thriving off of it, and continuing its creation of "accurately representative" princesses; it's most recent addition, Moana; a pacific island princess. As of right now Disney is confidently striding along in the children's entertainment business but, can it remain afloat?
While remaking almost all of your best animated films into live-action is somewhat a stroke of genius, it is very difficult to believe that Disney can keep this up without coming up with another original idea. This newest fad at Disney seems to be beginning a rather small inkling of concern amongst Disney fans in that it makes them wonder if Disney has anymore ideas to contribute to the entertainment business rather than being only a domineering force and bending the film industry to its every whim.
Is this the distraction for the next big thing for Disney or is it struggling to stay afloat?