AirPods and Other Apple Products Becoming Obsolete?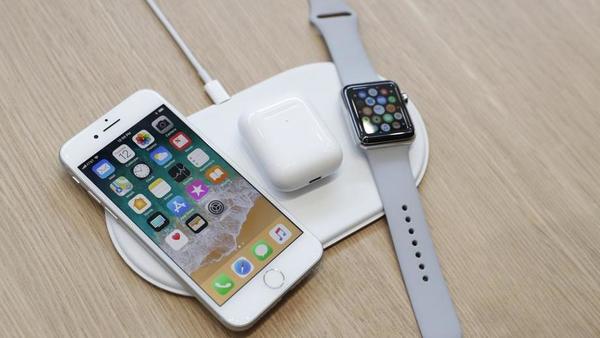 With the Apple AirPods turning three years old in September, speculation has risen about a third-generation AirPods set as it is said to be released at the end of 2019. Rumors have been flying around on the possible third generation AirPods, as there could be large improvements that make it worth the $160 price tag. Some new improvements that have been noted are noise cancellation, water resistance, fitness tracking features, more talk time improvements (longer battery life for the AirPods themselves), and more control over customization.
There will also be a new audio sharing feature that means you can watch a movie or share a song with a friend by simply bringing a second pair of AirPods close to iPhone or iPad. We don't know if this feature will be exclusive to AirPods or whether it will work with other Bluetooth devices. Some other devices Apple is releasing in 2020 are the iPhone 12, 2020 iPad Pro, HomePod, AR Smart Glasses (the glasses are said to feature a dedicated display, built-in processor, and an "rOS" or reality operating system.) As well as upgrading the MacBook with their own processing chip. A big feature coming to new Apple devices is the 3D camera feature coming to the 2020 iPhones and 2020 iPad Pro devices, which can be used in Virtual Reality purposes. With these new installments of Apple devices, many bring up the idea that Apple more or less forces users to buy these new products. Many believe that Apple programs their products to have a short lifespan to more or less force the user to upgrade and purchase their new products. 
In an article written by CNN about this topic, they managed to get a statement from Apple that proved many people's far fetched idea, "The tech giant issued a rare statement of explanation on Thursday, saying that it has used software updates to limit the performance of older iPhones that may have battery issues that would cause them to turn off suddenly."
The other difference was that Apple said this was due to the lithium batteries that the phones use. In the brand of batteries they use, it is common for them to shut off in order to preserve the components of the smartphone. So while popular belief is correct in the fact that Apple sometimes makes the iPhone run slower, it's purpose is different, at least according to Apple. Many still believe Apple phones still do this to boost their sales as many customers replace their phones as quickly as one every one to two years.
Studies at Harvard have debunked this statement with a few studies, and when they tested iPhone performance they found little differences if much in them. All of the phones tested — the iPhone 5s, 6, 6s and 7 — showed the same performance over time, with some minor variation that might be expected as phones age an updates improve. 
So while there is still a ton of uncertainty tied to whether Apple purposely slows down their devices with the intent of churning out more sales, but you can still be excited for the new smart devices from Apple coming out in 2020.