Athlete of the Month: Kelsey Quain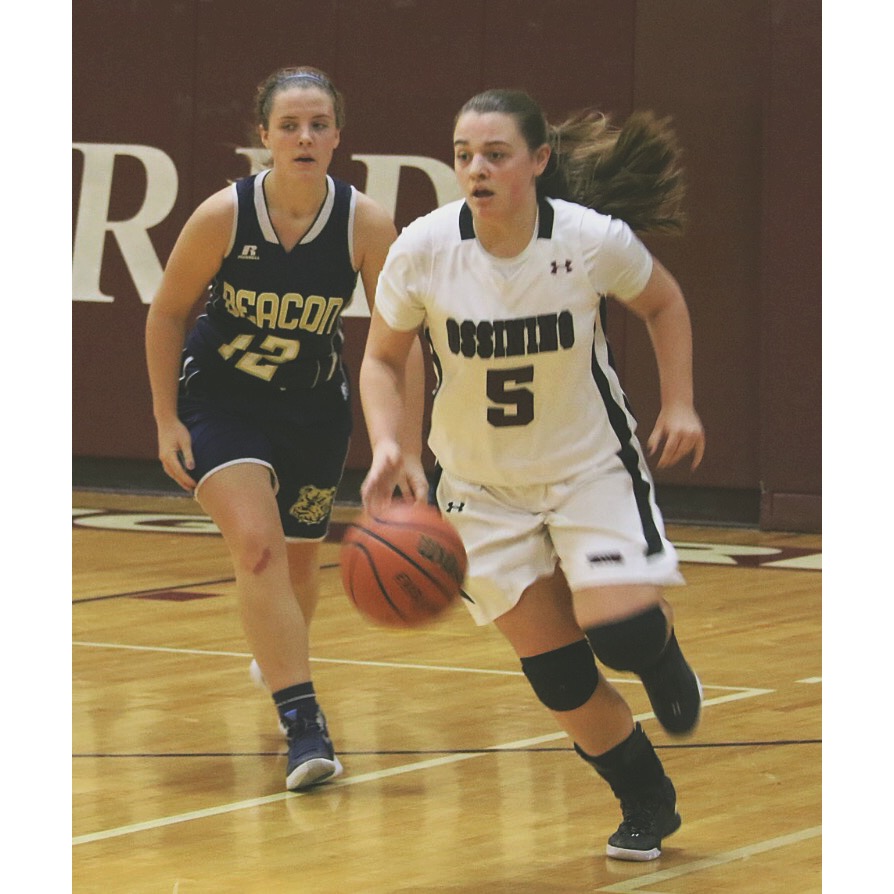 Competing at the varsity level is an extremely demanding task, requiring loads of practice on and off the field or court. Balancing the responsibilities of a varsity sport as well as academics can present a significant challenge to any high school student, for the time commitment of one sport can be daunting, let alone the time commitment of two, or even three sports. Very few people can juggle three varsity sports, and even fewer can play dominant roles on all three teams. Kelsey Quain, a senior volleyball, basketball, and lacrosse player, is one of the few individuals who has prospered on all three of her varsity teams–for the past four years.
Not only has Quain been on varsity since she was a freshman, but she has also made some remarkable achievements in her years as a top-level athlete. She has earned a Section 1 Class AA title in volleyball, as well as four section titles and three state titles on the basketball team. She has played a prominent role on all of her teams, being a part of the starting lineup of each. By her senior year, she totaled 1040 assists in volleyball, over 800 points in basketball, and is currently thriving in lacrosse. On top of all her athletic achievements, Kelsey is also an outstanding student, and is part of the National Honor Society.
Sports not only improved Kelsey's athletic ability, but have affected her personally. "Playing these sports for all these years has shaped me into the person I am today," Quain says. "I have built many relationships, learned to work hard in order to succeed and learned how to take constructive criticism." She has found a family on every one of her teams, and has formed with each of her teammates "a bond that will never be broken". Even after she graduates, she will cherish the friendships formed on her former teams, and will always look fondly back on her days as a high school athlete–even the days when practice never seemed to end. "Although there have been plenty of ups and downs, it has been worth it because throughout my whole high school career I got the chance to play the game that I love."
Yet, though her days as a high school athlete are coming to a close, Kelsey is certainly not finished with her athletic career. Next fall she will go on to play basketball at Pace University on an athletic scholarship, where she will join former teammate Stefanie Svoboda. "It is sad that my days of putting on an Ossining jersey are soon coming to an end, but I am truly blessed to still be able to play basketball next year," Quain states. She looks forward to continuing playing the sport that she loves, a sport that had played an enormous role in her life. "I am very excited to meet new people and discover my path in life," Kelsey remarks, and her path is sure to be a successful one.