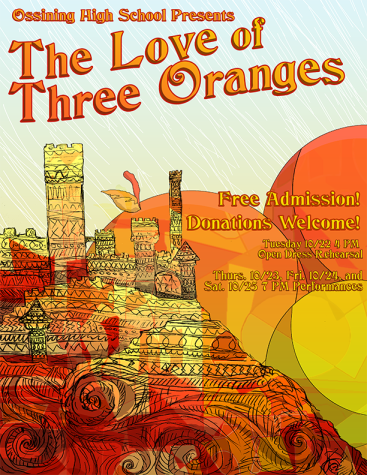 Somari Davis, Staff Writer

September 30, 2014
It's that time of the school year already. The fall play has arrived! This year at Ossining High School, the production chosen was The Love of Three Oranges, written by Hillary DePiano. After sitting down with Ms. Beattie--the school's drama teacher as well as OHS' director for all drama club pro...
Robert Cafarelli, Staff Writer

May 9, 2013
In 1896, Giacomo Puccini wrote the opera, La bohème. In 1981, Jonathan Larson took upon the adaptation of La bohème and decided to turn it into the rock opera, RENT, which debuted in 1996 and became one of Broadway's most popular musicals. Now, in 2013, the Ossining High School Drama Club is perfo...