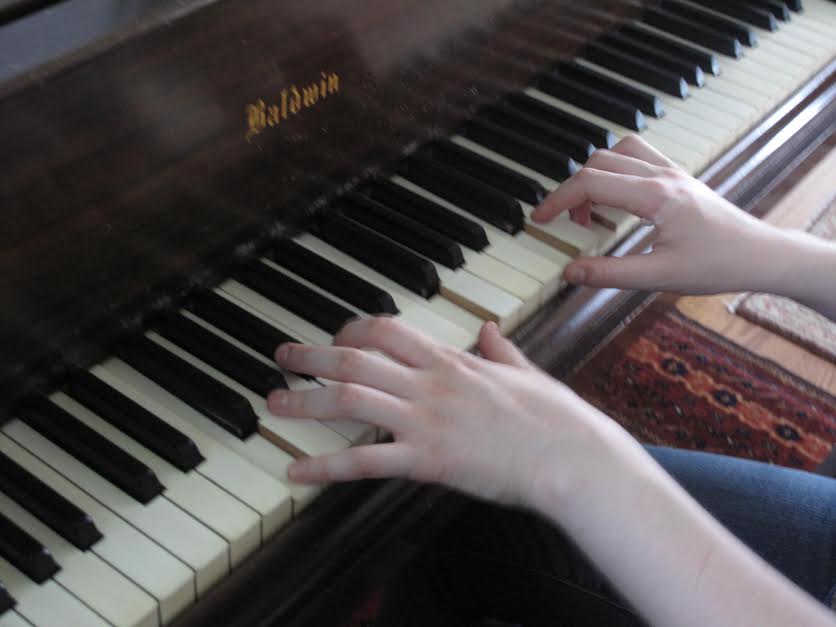 Emma San Martin serves as the Entertainment Editor for the 
Current
.  She has been responsible for 
The Maestro's Corner
, a classical music review, since her freshman year (2014) and looks forward to one last year with the mighty 
Current
before she graduates.  Having started out as a staff writer, Emma was promoted to Layout Editor and then to Editor-At-Large as a sophomore, finally rising to the position of Entertainment Editor at the end of her junior year.  When not listening to triumphant Beethoven symphonies at an immoderate volume, she may be found playing the piano at an equally immoderate volume, sketching, writing, or pondering her next column.
Note to staff: If you need an article to be grammar-slammed and/or posted with media, contact Emma at her school email (
[email protected]
).  She will be happy to help you.
Emma San Martin, Entertainment Editor
Jan 19, 2018

The Maestro's Corner: A Sweet Suite

(Story)

Nov 14, 2017

The Maestro's Corner: A D.J. Favorite

(Story)

Oct 23, 2017

The Maestro's Corner: Bells Under the Ocean

(Story)

Sep 28, 2017

The Maestro's Corner: Chillest Beats

(Story)

Jun 07, 2017

The Maestro's Corner: More than Four

(Story)

Apr 06, 2017

The Maestro's Corner: A Forties Fidelio

(Story)

Feb 19, 2017

The Maestro's Corner: Echoes of the Jazz Age

(Story)

Nov 27, 2016

The Maestro's Corner: Velvet Gentleman

(Story)

Sep 27, 2016

The Maestro's Corner: Rapper's Delight

(Story)

May 22, 2016

The Maestro's Corner: Puccini's "Nessun Dorma"

(Story)

Apr 26, 2016

The Maestro's Corner: Beethoven's "Fidelio"

(Story)

Feb 22, 2016

Book Review: "To Build A Castle" by Vladimir Bukovsky

(Story)

Feb 07, 2016

Shen Yun 2016: One Night, 5000 Years

(Story)

Dec 16, 2015

The Maestro's Corner: Handel's Messiah

(Story)

Oct 08, 2015

The Maestro's Corner: The Flying Dutchman

(Story)

May 04, 2015

The Maestro's Corner: Rossini's La Cenerentola

(Story)

Mar 26, 2015

The Maestro's Corner: Music for the Royal Fireworks

(Story)

Dec 17, 2014

The Maestro's Corner: Queen of the Night (Opera's Most Notorious Heroine)

(Story)

Nov 18, 2014

The Maestro's Corner: Beethoven's "Moonlight Sonata"

(Story)

Oct 21, 2014

The Maestro's Corner: Beethoven's Sixth Symphony

(Story)