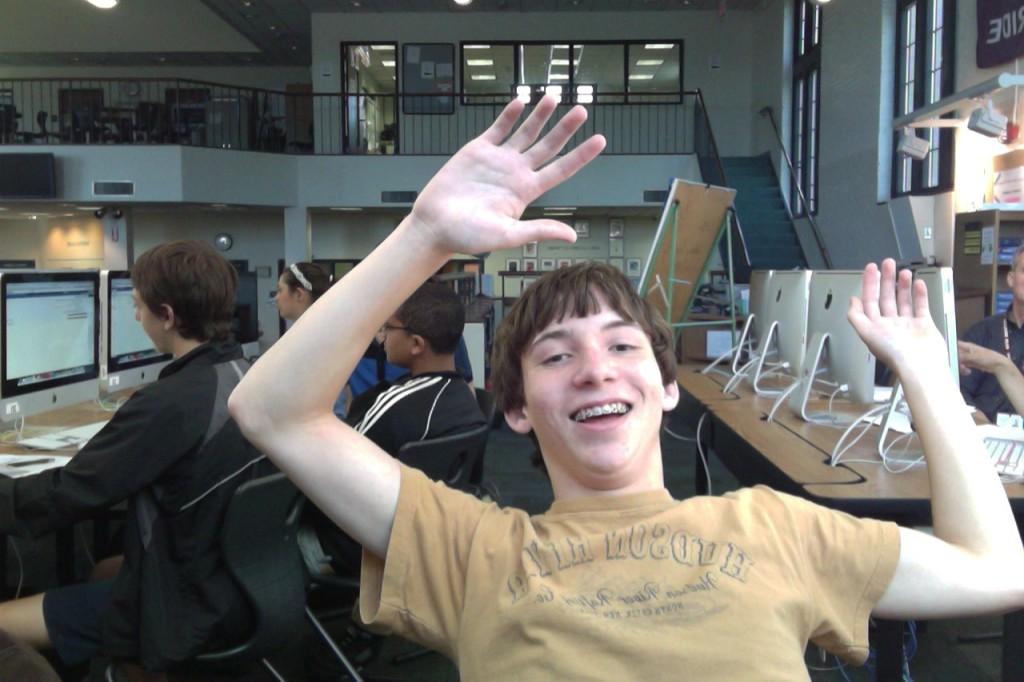 David Leibert is the Opinions Editor for The Current. He has held this position since
June. He wrote an article about the economy last year as well as an article about high
school sports, the two articles were opinion pieces. When not working for The Current,
he enjoys spending his time playing Ultimate Frisbee with friends and eating. He is
excited to start his junior year this September. David has fractured his left wrist once
and might have broken his pinky however he didn't have it x-rayed so it was never
confirmed. He is looking forward to working with the excellent staff of The Current to
make this year's newspaper great.
David Leibert, Opinions Editor
Apr 22, 2014

Russia Should Cry Me A River

(Story)

Mar 26, 2014

A Sitdown with 2015 President Brinda Ramesh

(Story)

Feb 27, 2014

Fallon on Good Times

(Story)

Jan 26, 2014

Will Iran be involved in Syrian Peace Talks?

(Story)

Dec 20, 2013

Nelson Mandela: Remembering an Icon

(Story)

Dec 19, 2013

Hawaii Legalizes Gay-Marriage

(Story)

Nov 13, 2013
Nov 13, 2013

Government Shutdown: The Bigger the Climb, the Larger the Fall

(Story)

Sep 18, 2013

The Zimmerman Trial: The Different Opinions of the North Versus the South

(Story)

May 09, 2013

Stock Market Suggests Stronger Economic Outlook

(Story)