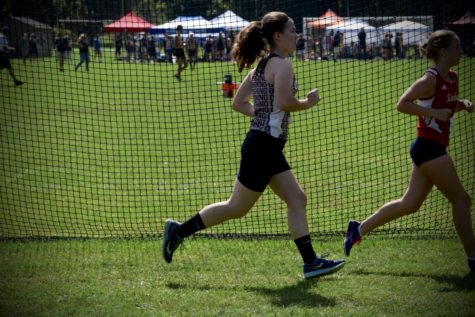 Maggie is a Junior at the illustrious Ossining High School, the Sports Editor of the Current, and, most importantly, an avid Rangers fan.
Well, not only a Rangers fan--she also follows baseball (the Yankees, of course), basketball (no preference really), football (the Giants, one has to root for the home team), and all manner of college sports. Maggie has very strong opinions on what teams are the best, so it's usually a smart choice to nod and agree.
When she isn't doing homework or watching the Rangers win, Maggie enjoys playing softball, running, reading, and playing percussion. She is very excited to be a member of the editorial staff for the 2017-2018 school year, and is honored to work under head editors Jared Fel and Diana Kennedy.
Maggie Ford, Sports Editor
Feb 06, 2018
Dec 20, 2017

The Dangers of the Russian Olympic Ban

(Story)

Dec 09, 2017

Making a Splash in New York State

(Story)

Oct 24, 2017

The Bronx Force Awakens

(Story)

Sep 24, 2017

OHS September Sports Roundup

(Story)

Jun 07, 2017

Is Aaron Judge the Next Mike Trout?

(Story)

May 24, 2017

Quest for the Cup: East vs. East Playoff Predictions for the Eastern Conference NHL Finals

(Story)

May 02, 2017

Wanted: Quality Field Space and Sports Buses, OHS Athletes Suffer from a Lack of Space and Transportation

(Story)

Mar 29, 2017

The Growing Crisis of Politically-Minded Children in the U.S.

(Story)

Feb 25, 2017

Executively Ordered: President Trump's Travel Ban

(Story)

Feb 10, 2017

Bronze Medals All Around

(Story)