To All the Boys: Always and Forever—A Cheesy, Clever, yet Classic Rom-Com
The third installment in the popular trilogy To All the Boys I've Loved Before is relatable and cheesy, making for a fantastic rom-com.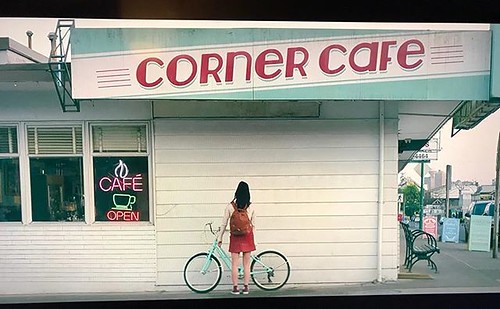 Everyone loves a good romantic comedy, especially this time of year. On February 12, Netflix released the last movie of the popular trilogy, To All the Boys I've Loved Before. Adapted from the book series by Janie Han, To All the Boys I've Loved Before follows Lara Jean Covey, a romantic idealistic Asian-American highschooler who undergoes relatable teenage struggles: a changing family dynamic, unrequited crushes, romantic relationships, and the dwanting leap into life after high school. Based on the success of its sequels and cheesy yet heartwarming plot, it is no surprise that the third movie of this trilogy has already taken a sport on Netflix's Top 10 in the United States Chart.
Before I get into Lara Jean's new adventures in To All the Boys: Always and Forever, let's recap. In the first movie of the trilogy, Lara Jean is introduced as a romantic at heart; only her experiences had not reached beyond the novels she read. In an attempt to help her sister in this department, Kitty "accidentally" mails each of Lara Jean's private love letters, which were written for each of Lara Jean's love interests, both previous and current. While each of the letters' recipients confront Lara Jean, it turns out that Peter Kavinsky is the one for Lara Jean. Although the relationship is definitely a cliché, by the end of the movie, it is hard not to root for this heartfelt relationship. The second movie, To All the Boys: P.S. I Still Love You, demonstrates the struggles after the honey-moon phase in a relationship. However, while Lara Jean initially has insecurities about her new relationship and has a bit of a wandering eye, her relationship with Peter Kavinsky ultimately trumps all else. 
While the previous movies focused on Lara Jean and Peter Kavinsky's miniscule relationship issues, this movie introduced a more trivial concern: the future (***Disclaimer: some spoilers to come). The third movie taking place during their senior year of high school, the couple thought they were invincible and that their future was all planned out. In Peter and Lara Jean's eyes, it was going to be a happily-ever-after. Peter was set to go to Stanford with a lacrosse scholarship. Lara Jean would also go to Stanford and pursue her studies in english literature. Their relationship would be perfect, as they would not have to deal with long-distance. However, as the story unfolds, it becomes clear that this plan is no longer feasible. As Lara Jean is rejected from Stanford, her life crumbles as she is afraid her relationship will not last if she cannot go to school with Peter. However, this forces her to evaluate life beyond her relationship and ultimately learn to make room for her own aspirations within her relationship. 
From Seoul, Korea, to New York City to Portland, Oregon, there is always an adventure in To All the Boys: Always and Forever, which is especially appreciated in times where travel is limited. With such monumental high school moments, such as college acceptances, prom, graduation, and the uncertainties of relationships, it is easy for many teenagers to relate to the experiences of Lara and Peter. While their relationship may be a bit too "mushy" for some viewers at times, it is the culmination of these cringey moments and the heartfelt message ("Real love is choosing each other through all of it, every single day. Beginning, and middle, and end" -Lara Jean) that makes the movie a fantastic rom-com.