Tension in the Library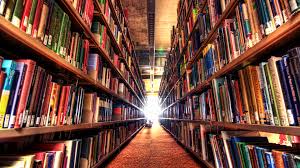 Hang on for a minute...we're trying to find some more stories you might like.
 The library at OHS has been the epitome of student life. It has held many Gimme the Mic concerts, cultural events, and study sessions but recently it has felt more strenuous to be in there than in past years. This year instead of an easy flowing and friendly vibe it feels more like detention and less like a library. It is understandable that the school would like the library to be a place for studying and not a school hangout but, are the librarian teaching assistants taking it too far? As soon as students walk through the doors they are greeted with an aggressive, "Please find a seat." not giving the students a chance to even locate their group of friends as well as a seat. Once walking away students are watched as the teachers lean over the banister from the split-level lounge area similar to guards at a penitentiary watching over prisoners in the prison yard. On a semi-brighter note they provide games to play when students have an off period and no work, yet scold them for simple enjoyment in games like Jenga or Connect Four. Why provide the games and then chide us for using them?
 As recently as the thirteenth of November, the librarians have threatened to give students detention even going as far as throwing innocent students out over the student commenced action of "The Clap", where everyone in the library all of a sudden starts clapping . It is a little immature but, it's also students having small fun which is easy to understand when teenagers just want to have innocent fun.
In reiteration it is understandable for the school as well as the librarian teaching assistants to want to create an environment where it is quite enough to study and work on assignments. It is also easy to comprehend their simple rules such as: no eating or drinking. Although, what is difficult to grasp is students having to throw away water or juice bottles that the school provides in the cafeteria and vending machines when they are not done drinking them? Through much observation the librarian teaching assistants hover over them until the student had guzzled it down or harassed them about making them leave the library or throwing the drink out.
A problem also lies not necessarily in the hands of the library but seating. As was said earlier students are not given enough time to find a seat, not only is this an issue but it is also there being not enough seats. Students tend to drift from the cafeteria where seats run out an incredulous speed to the library where seats go equally as fast.
Hopefully the library and students will come to a reasonable solution in good time.