November Athlete of the Month: John Turnquist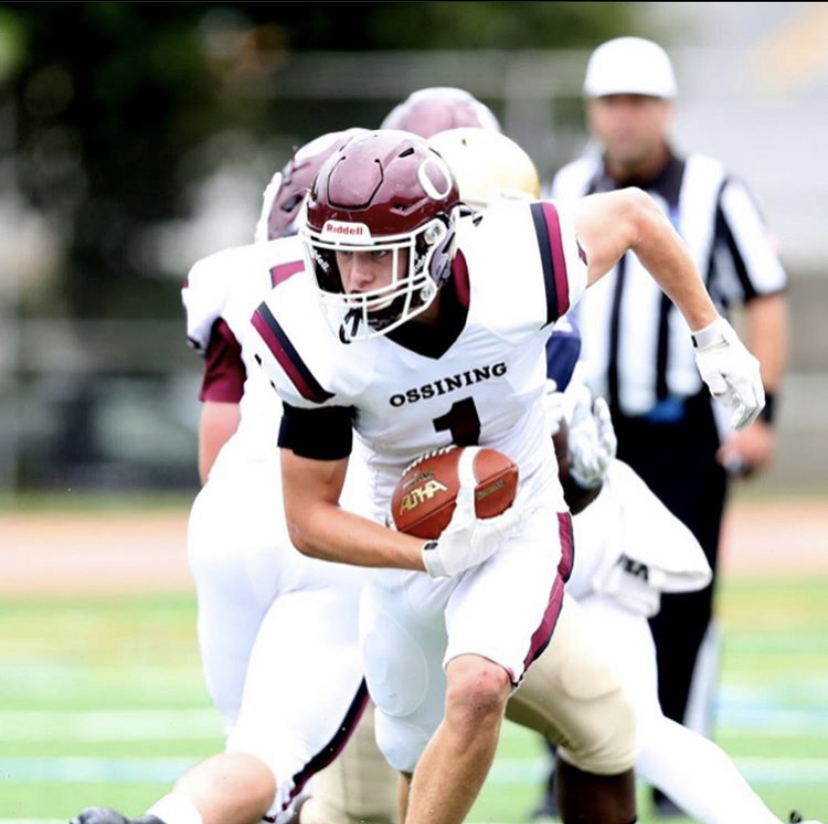 Our Athlete of the Month for the month of November is John Turnquist.  JT played for the Ossining Varsity Football Team during the Fall and had an exceptional senior season.  JT began the season as the starting running back and was the main touchdown scorer for the team. By the last game, with the team low at quarterback depth, JT was moved to the Wildcat position as he made his QB debut.  JT went out with a bang in his last football game at Ossining High School as he ran for 277 yards and 5 touchdowns!  After winning the game, JT told a Lohud reporter, "I couldn't have done anything without our line this game.  They really helped me out. I just wanted to go out with something special." Although there were times when the football team struggled this season, JT always seemed to be the bright light in every game.  He was the one guy the team could count on no matter the circumstances.   
When asked to give a short summary of his football career, JT replied, "I started playing football as a very young kid.  I can remember way back to flag football even which was 3rd grade. I now play for Ossining High School and I play outside of school for the Section One All Star Team."
JT's response to describing his high school career in two sentences – "My high school career has been great academically and athletically.  I've had a great time being here and can say about myself that I am really good at football."
To conclude the interview, JT was questioned if he would continue playing football after high school, which he then answered, "I do plan to continue playing football after high school and onto college.  I do also have the option of playing lacrosse, but there is a high opportunity I will play football after college. I have football offers at the moment to play in college."
I think I speak for everyone when I say we would all love to see JT succeed in playing football next year as freshman in college.  He was a spectacle to watch every Friday night and we now hope to see that same display of magic from him on Saturdays!