The Dangers of the Russian Olympic Ban
Possible Threats to Cybersecurity Implicated in IOC Ruling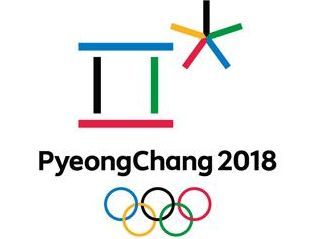 Hang on for a minute...we're trying to find some more stories you might like.
Russia was banned from competing in the 2018 Winter Olympic Games in Pyeongchang, South Korea, on December fifth. Officials in the Russian government are prohibited from attending the games, and the Russian flag will not fly. Russian athletes receiving special permission to compete will wear a neutral uniform, and any medals that they win will not be credited to Russia.
The ban was placed in response to the growing evidence that a state-sponsored doping program severely skewed the results of the 2014 Olympic Games held in Sochi, Russia. Russia won the greatest number of gold medals, 13, and the greatest number of medals overall, 33 at the Sochi games. At first, the results of the medal count were attributed to Russia's decades-long prowess at international winter sporting events; from ice hockey to cross-country skiing, the Russians were well-established champions. Then, accounts of Russian scientists tampering with urine samples in a drug-testing lab were brought to international attention by whistleblowers. It became apparent that the chemists responsible for testing athletes' urine samples for traces of steroids swapped out the tainted samples of over one hundred Russian athletes for clean ones to conceal the pervasive use of banned steroids. The International Olympic Committee (IOC) has since disqualified dozens of athletes who doped during the Sochi games and stripped them of their medals. It also banned athletes from the Russian track and field team with histories of failed drug tests from competing in the Summer Olympic Games in Rio de Janeiro, Brazil, as widespread allegations of doping amongst the runners were brought to light.
In the past months, as more and more Russian athletes were stripped of their medals, the IOC saw fit to mete out a punishment to the Russian Olympic Committee as part of their crackdown on international doping. This led to the ruling by IOC president Thomas Bach that Russia would be banned from the Olympic games.
Interestingly, two concessions were made to appease the Russian government and the small number of "clean" athletes allowed to compete. It was determined that all Russian athletes competing under a neutral flag will be addressed as "athletes from Russia," unlike in previous games where athletes from banned nations did not have their home country identified. Furthermore, the Russian flag, while not allowed to fly during the games, may be raised at the closing ceremonies.
Why were these concessions put in place?
Given that nations all over the world portray success at the Olympics as a form of national dominance and national pride, Russia is surely to be incredibly frustrated that it cannot compete. Furthermore, Russia has a history of dominance at the winter games tracing back to 1924, when the first Winter Olympic Games was held. Not competing and not being recognized for the achievements of its athletes would greatly wound Russia's national pride and end a streak of dominance that was seen as reflective of national might and superiority. In offering the concessions to the Russian Olympic Committee, the IOC may be trying to soften the blow to pride that the Russians will take, and possibly prevent them from using other means to display their might and dominance as a nation. Given the growing tensions that are building between Russia, China, and the United States,–over the accusations made by President Trump in a recent national security policy speech that the Russian and Chinese governments are using cyberattacks and online misinformation against the U.S.–a Russian need to prove itself as strong could easily boil over into a verbal, and later subversive internet conflict with great world powers. This would increase global tensions and threaten national security.
By banning Russia from the 2018 Winter Olympics, the IOC has opened a can of worms that might prompt misplaced feelings of anger and disrespect that spiral into some form of conflict with the U.S.
Was it a reasonable punishment for doping? Many feel that it is. But is it worth the risk to cybersecurity? For that, we'll just have to wait and see.