Is War With North Korea In Our Future?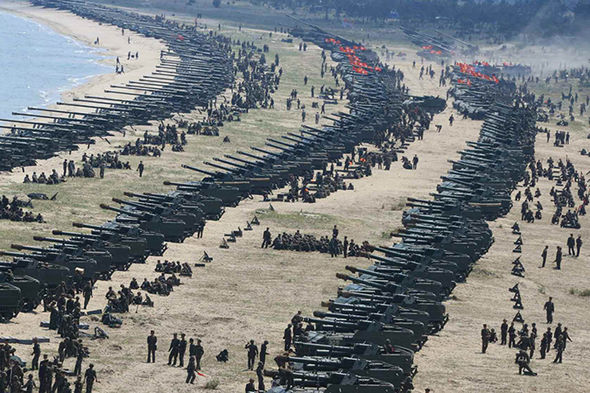 Hang on for a minute...we're trying to find some more stories you might like.
Following a series of recent missile launches, tensions between the United States of America and North Korea are inducing more and more anxiety within the public. It wasn't all that long ago either, when North Korea was generally not thought to be a concern, but the situation is rapidly changing on a global scale. Now, Japan is hosting evacuation drills and Americans residing in South Korea are preparing for potential evacuation. Here in the United States, circumstances aren't looking much less bleak, especially considering President Trump's blunt approach in handling political matters. This surfaces the question: just how bad is the situation with North Korea?
As of the current date, war doesn't seem to be in the plan. North Korea's leader Kim Jong Un claims that, while he will not shy away from a fight if necessary, he truly only desires peace. War appears to be in the worst interests of everyone, and would only cause great economic and social hardship for all parties involved. China, namely, hopes to avoid disputes on the Korean Peninsula due to cost and the flooding of refugees that would commence. However, many fear that one wrong move could lead to an eruption. Trump has already previously made comments regarding Kim Jong Un, stating that North Korea's leader isn't "so strong like he says he is." Further provocation could lead to more dire consequences.
Although the idea of war may seem a bit far-fetched at the moment, America is still carefully monitoring North Korean tanks and artillery. It seems as though Kim Jong Un's goal may not be full-fledged war, but simply keeping the United States at bay with the threat of nuclear possessions. Unfortunately, not much can be done other than to watch and see how events play out between the United States and North Korea.